Our Jiu Jitsu Summer Camps Have Something For Kids Of All Ages!
Don't let your child waste away in front of the screen. Our Martial Arts Summer Camps are offering them an exciting way to stay active while school is out and challenge their minds and bodies at the same time.
We're proud to host students from all across Dripping Springs for a high-energy experience that includes a safe, supportive atmosphere for kids of all ages and backgrounds.
Just fill out the short form on your screen to learn more today!
What Can You Expect From Our Martial Arts Summer Camps?
At Stoic Jiu Jitsu, we're proud to help students across Dripping Springs have fun while school is out of session and learn something new every single day. Our June Camp is June 19 to the 23 from 8:30am to 11:30am Monday through Friday, while our July Camp is July 10th to the 14th from 1:30pm to 4:30pm Monday through Friday.
Our Jiu Jitsu Summer Camp program offers a great combination of indoor activities, sports and games, educational opportunities, and so much more.
Whether your child is a sports star or they're interested in the arts or they want to read and learn new skills, we have the answer for them here.
At Stoic Jiu Jitsu your child can take on:
Leadership and teamwork skills
Fun games and activities
Physical development for any sport or hobby
A great group of new friends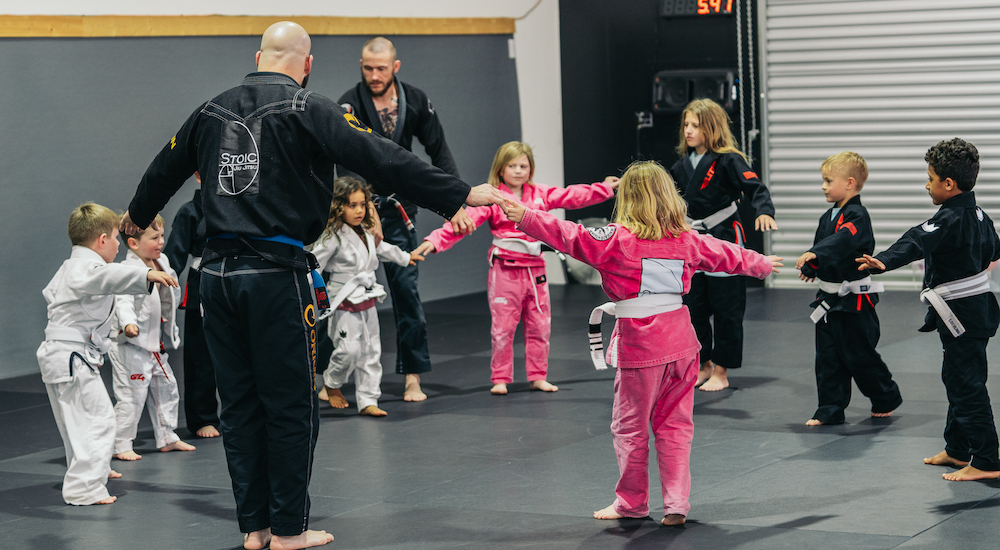 Join Us This Year For The Best Summer Camps In Dripping Springs
If you're looking for a great way to keep your child active and excited, look no further. Our Martial Arts Summer Camps here in Dripping Springs are helping students all across the community thrive - and we can't wait for your child to be next.
Come see us at Stoic Jiu Jitsu or simply fill out the short form on your screen to learn more today!