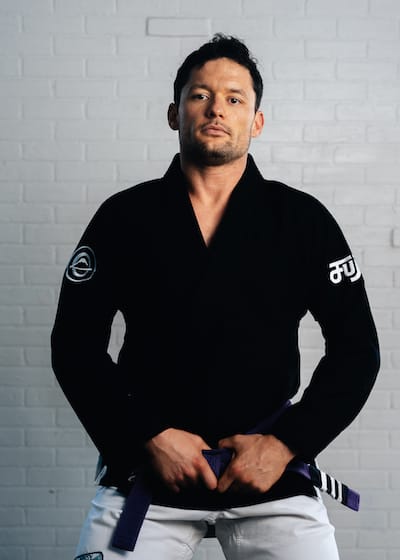 Bryan Netherland
I started training jiu jitsu in 2015 and fell in love with both the sport and the concept immediately. To
me, jiu jitsu is just as much of a mental game as it is physical, being able to stay cool under pressure and
think through the problem while being under constant attack. That principle easily transfers from the
mat into everyday life.
I began my journey at Kron Gracie Jiu Jitsu in West Monroe, LA, focusing on building the basics to an
extreme degree. I've always admired Kron's game: always looking to finish, and having the ability to shut
down his opponents both mentally and physically with basic jiu jitsu by being solid in the fundamentals.
Self-defense was and continues to be a driving factor for me, using those fundamentals to get to an
advantageous point against a bigger opponent. In 2019, I added MMA training at KGJJ as an additional
focus to further build self-defense concepts, as they complement each other perfectly.
In September 2021, I moved to Austin and jumped head-first into the JJ Machado school, tying in a lot of
the basic details I've learned into the more creative aspects of jiu jitsu. I am currently a Brown Belt at Stoic Jiu Jitsu.